Community-based conservation, unlike the traditional top-down management, focuses on encouraging and promoting button-up grassroots conservation efforts from local communities. In 2010, a catastrophic earthquake made the world know about Yushu, a mysterious highland city. In 2009, Shan Shui arrived here and began its ecological conservation work throughout the Sanjiangyuan area. Starting with snow leopard research, Shan Shui promoted wildlife monitoring in various places and gradually incorporated community forces into conservation actions. Starting with monitoring, the herders of Sanjiangyuan have gradually become experienced and carried out many conservation actions. With the establishment of Sanjiangyuan National Park, the herders of the Valley of Cats have officially become rangers of the national park.
Community Monitoring
Wildlife on the Plateau are difficult to find, so infrared camera grid monitoring has become an important tool for scientists to study the status of wildlife. The vast meadows, steep mountains and the thin air of the Plateau are all become difficulties to overcome. Fortunately, the herders on the Plateau have the physical quality of being extremely adapted to the local environment. They know the animals in their own grazing areas well, and are interested in the novelty of infrared cameras. So, after systematic training, the herders officially took over the infrared cameras and started monitoring. The results were encouraging.
In Angsai, the overlap between the habitat of the snow leopard and that of the common leopard was discovered for the first time through community monitoring, and 85 individual snow leopards and 12 individual common leopards were successfully identified in the process. In Jiatang, community monitoring successfully demonstrated the story of a family of three Chinese mountain cats. Otters, brown bears, blue sheep and other animals are also gradually becoming familiar to people with the help of community monitoring. At present, there are a total of six communities that are responsible for the scientific monitoring in Sanjiangyuan. In Angsai, the monitoring work has reached full coverage of the entire township, with 88 cameras and 91 community monitoring members. The choice of camera locations also needs to fit in with the location of grids and administrators' pastures to facilitate their daily maintenance.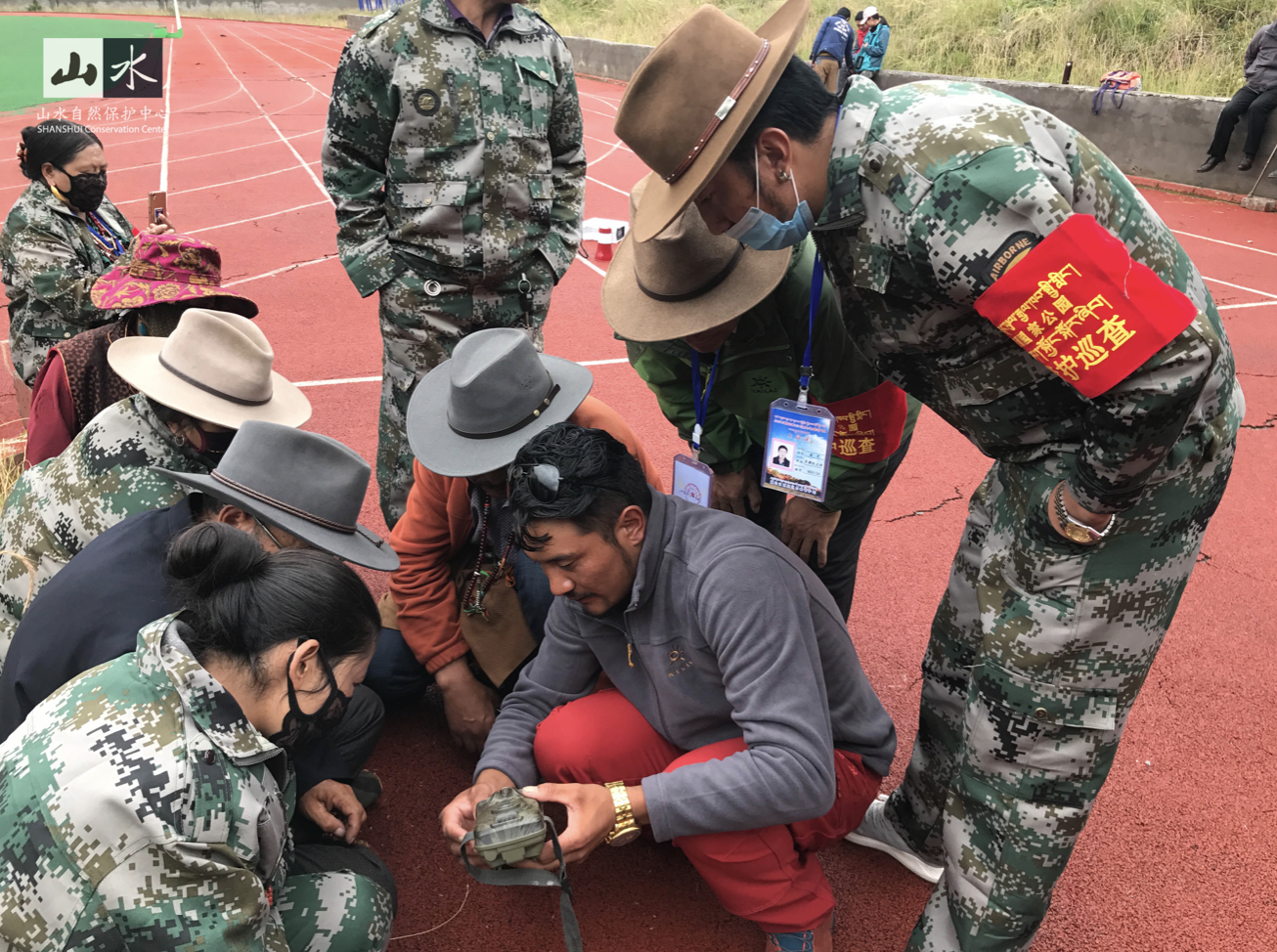 Nomadic Ecological Rangers
After the establishment of the Sanjiangyuan National Park pilot project, the "One Ranger per Household" system was carried out. Every household in the national park will have one family member as a national park ranger, responsible for anti-poaching patrol, wildlife sighting records and garbage removal. They will be evaluated and receive salary for such work. This is certainly a good thing for the local people. It increases their income and make the local people an important conservation force.
At present, efforts are made to improve and promote the assessment system of rangers and try to combine the work of patrol and monitoring for those who are responsible for both. How can community conservation actions be sustainable in the long run? After the local people lose novelty of the infrared camera and taking photos, how can they continue to voluntarily participate in conservation? This is a core challenge in community-based conservation. For this reason, we are trying to encourage long-term sustainable community-based conservation through the model of "Capacity Building - Alternative Livelihoods - Conservation Motivation" in the Valley of the Cats.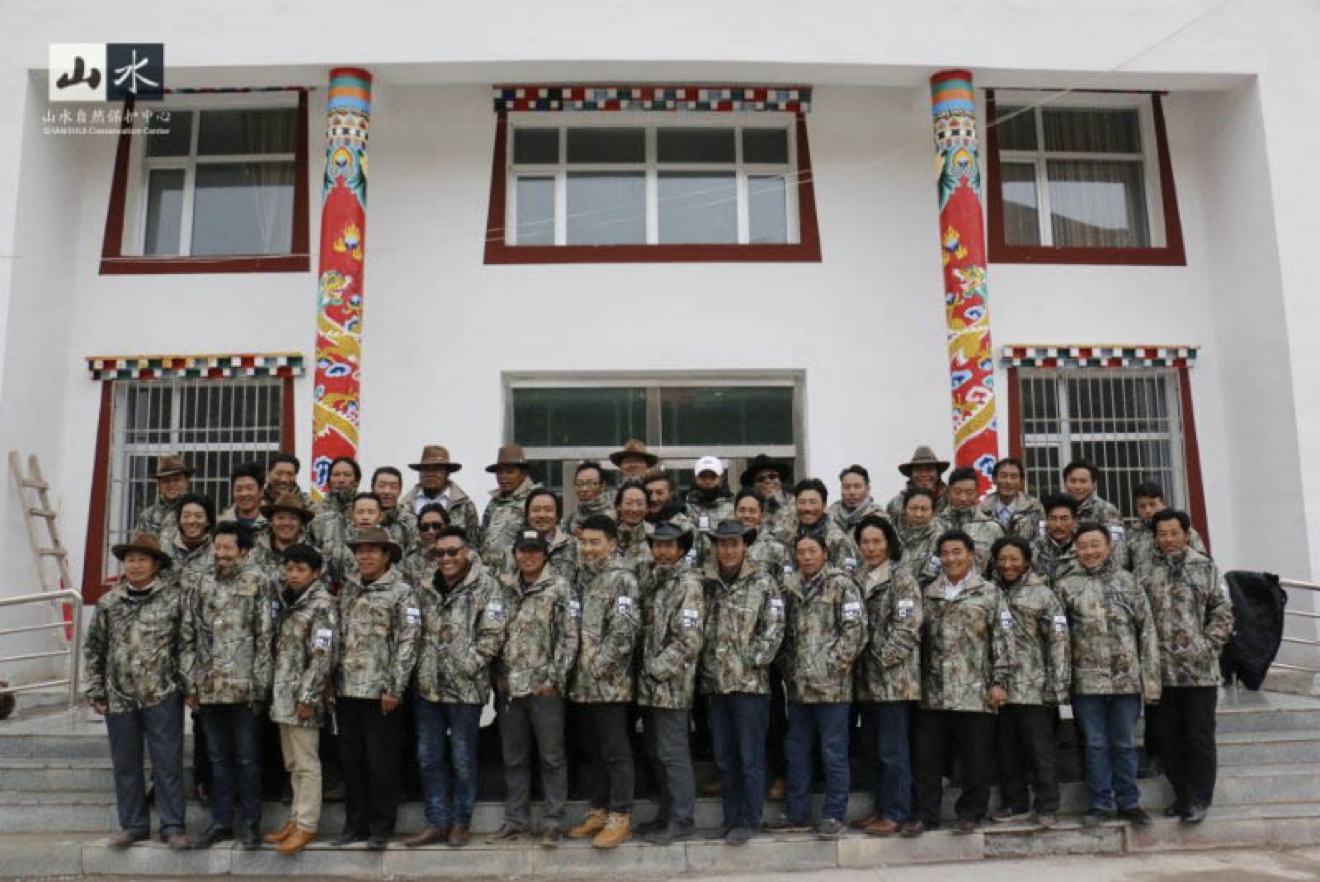 Capacity Building
Capacity building is not just about trainings, learning about wildlife, placing infrared cameras, patrolling, and acting as guides. It is about helping communities build their capacity to self-management and decision-making on their own. From community interviews, meetings, to voting, communities are increasingly expressing their opinions. In Angsai, we worked with community to discuss and develop a management scheme for the nature watch project, and the community elected 4 administrators on their own to oversee community's public affairs. Other communities have also formed co-management groups that give more autonomy to the community.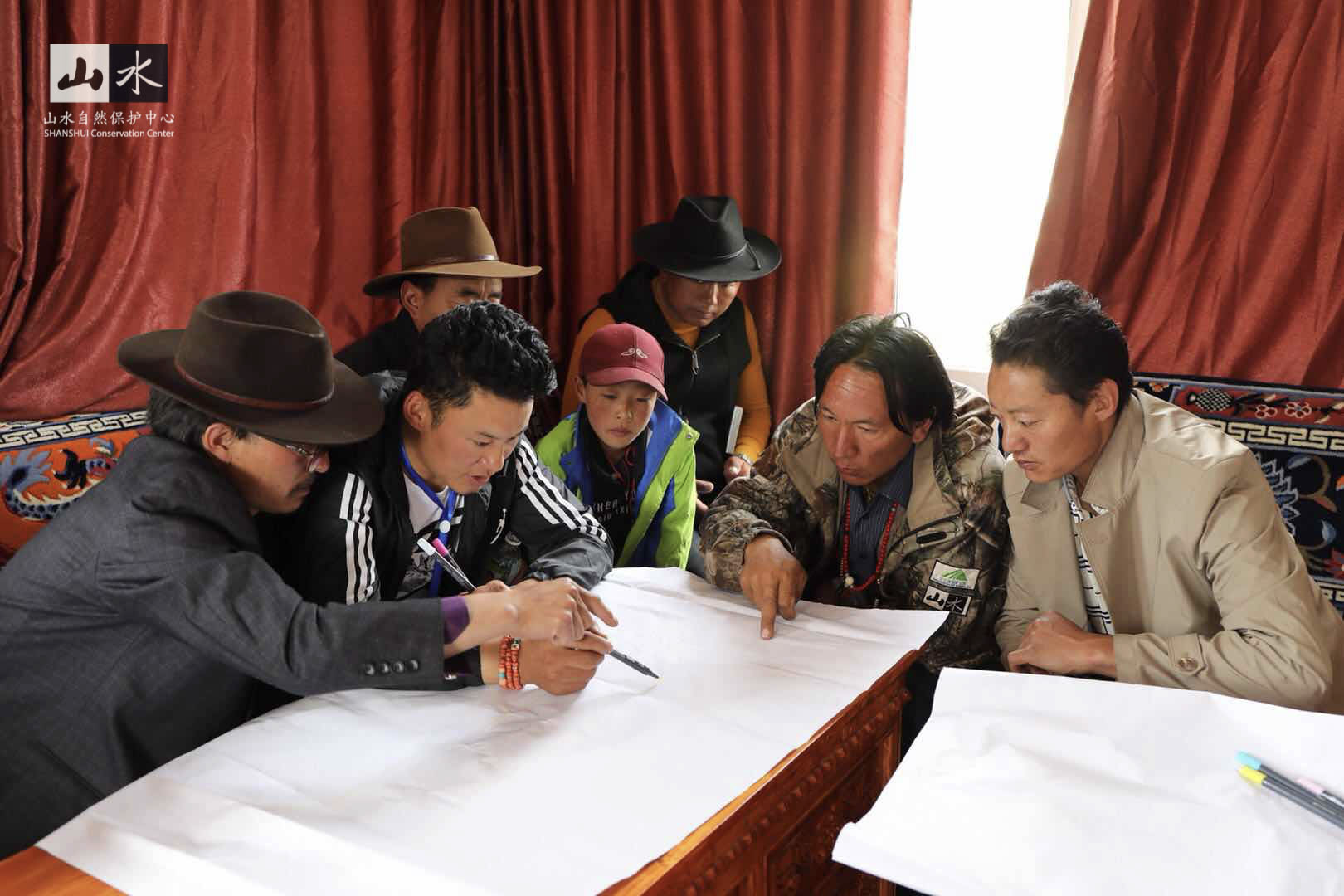 Human-wildlife Conflict Fund
In Sanjiangyuan, wolves, brown bears and snow leopards are known as the top three predators of domestic animals, causing considerable losses to local people every year. Since 2016, a "Snow Leopard Insurance Fund" with a total amount of 220,000 RMB has been established in Niandu Village, Angsai Township, through government input, participation of private organizations and insurance for herders. By the end of the pilot project, the fund has compensated for 222 cases of human-wildlife conflict accidents. It has been effective in reducing herders' losses and moderating herder's view towards wild animals.
Currently, there are pilot projects of human-wildlife conflict fund in other areas as well. These funds are hoped to fill the gap of market-based insurance and further reduce the losses of local communities in order to alleviate conflicts between human and wild animals.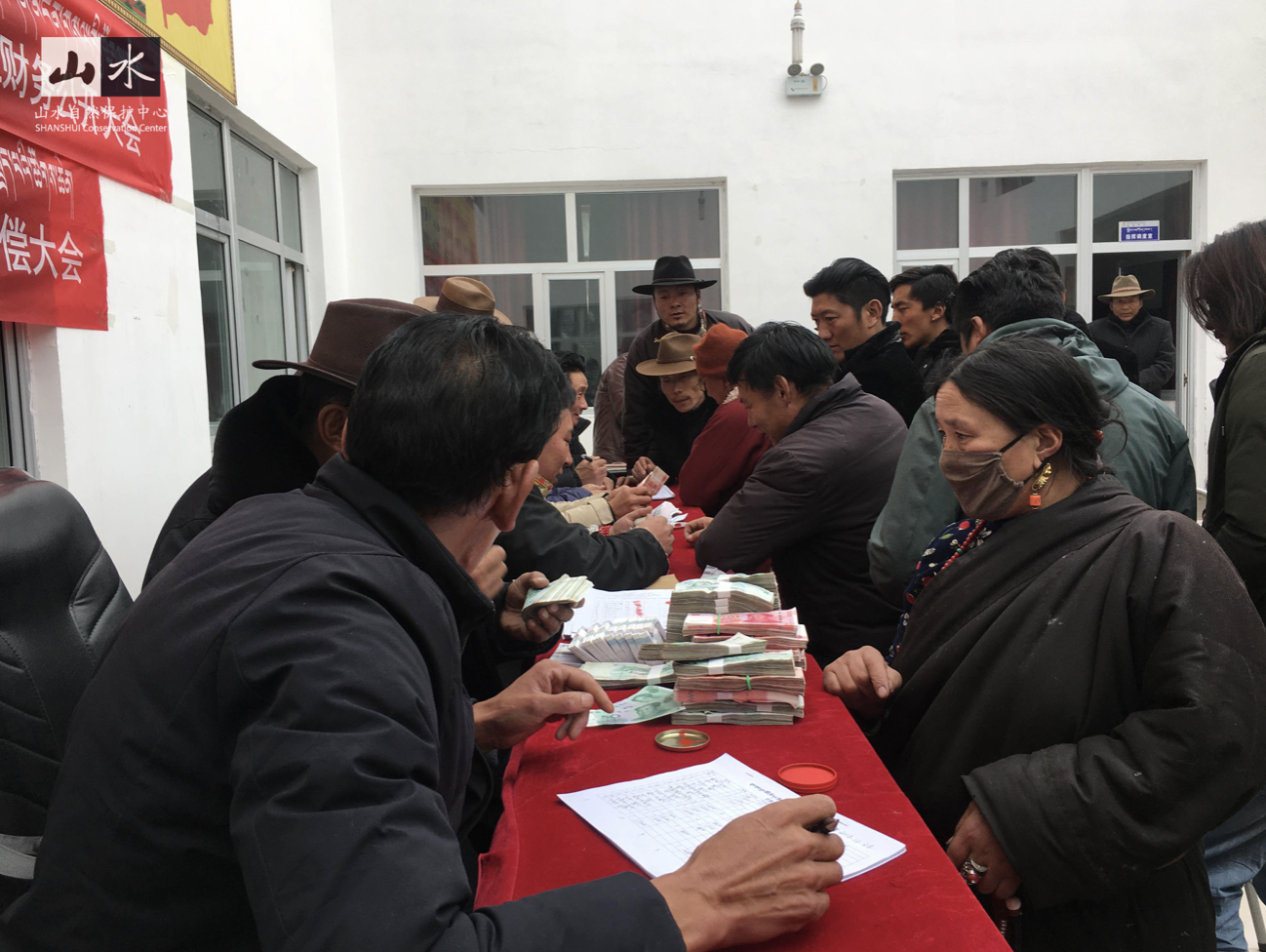 Alternative Livelihoods
Nature watch offers a possibility that allows local people to benefit directly from conservation. With consideration of the snow leopard monitoring data and experience from nature watch festivals, the community has launched a pilot nature watch program. Local people serve as host families and guides, leading visitors to experience local folklore and view wildlife. All proceeds from the program will be distributed to the community. Such small-scale responsible ecotourism will bring direct benefits to the community. As of the end of 2021, nature watch program has generated 1,737,000 RMB in total revenue for the community, including 782,000 in community public funds. Another 174,000 will be used to establish a wildlife conservation fund to support spontaneous conservation initiatives in local communities.
This model will also be promoted to other communities in the Sanjiangyuan area.