昂赛"大猫谷"是青藏高原上一片未受破坏的野生动物栖息地,它位于青海省玉树藏族自治州杂多县昂赛乡。这里的22户牧民接待家庭信仰着藏传佛教。敬畏众生的理念使人、野生动物与自然在这里和谐共存。

Angsai "Valley of the Cats" is an unspoiled wildlife habitat on the Qinghai-Tibet Plateau. It is located in Angsai Township, Zaduo County, Yushu Tibetan Autonomous Prefecture, Qinghai Province. The 22 Nomadic host families here believe in Tibetan Buddhism. The concept of admiring all beings makes people, wildlife and nature coexist harmoniously here.
这里顶级食肉兽——如雪豹、金钱豹、棕熊和猞猁——是世界之最。
The top carnivores here--such as snow leopards, common leopards, brown bears,and lynxes--are among the best in the world.
昂赛位于澜沧江源园区的核心区域,是三江源国家公园的组成部分。昂赛的进入受到严格的管控,外来人员需要申请许可证,获政府批准后才能进入。从2019年起,大猫谷自然体验通过三江源国家公园审批,成为首批特许经营试点,自然体验者可以通过昂赛管护站审批,进入昂赛乡。
Angsai is located in the core area of Lancang River Park and is a part of Sanjiangyuan National Park. Entry into Angsai is strictly controlled, all visitors need to apply for permits and obtain government approvals before entering. Starting in 2019, Valley of the Cats Nature Watch has been approved by the Sanjiangyuan National Park Administration and become the first batch of franchise pilots. Nature watch participants can enter Angsai Township through the approval of the Angsai Management Station.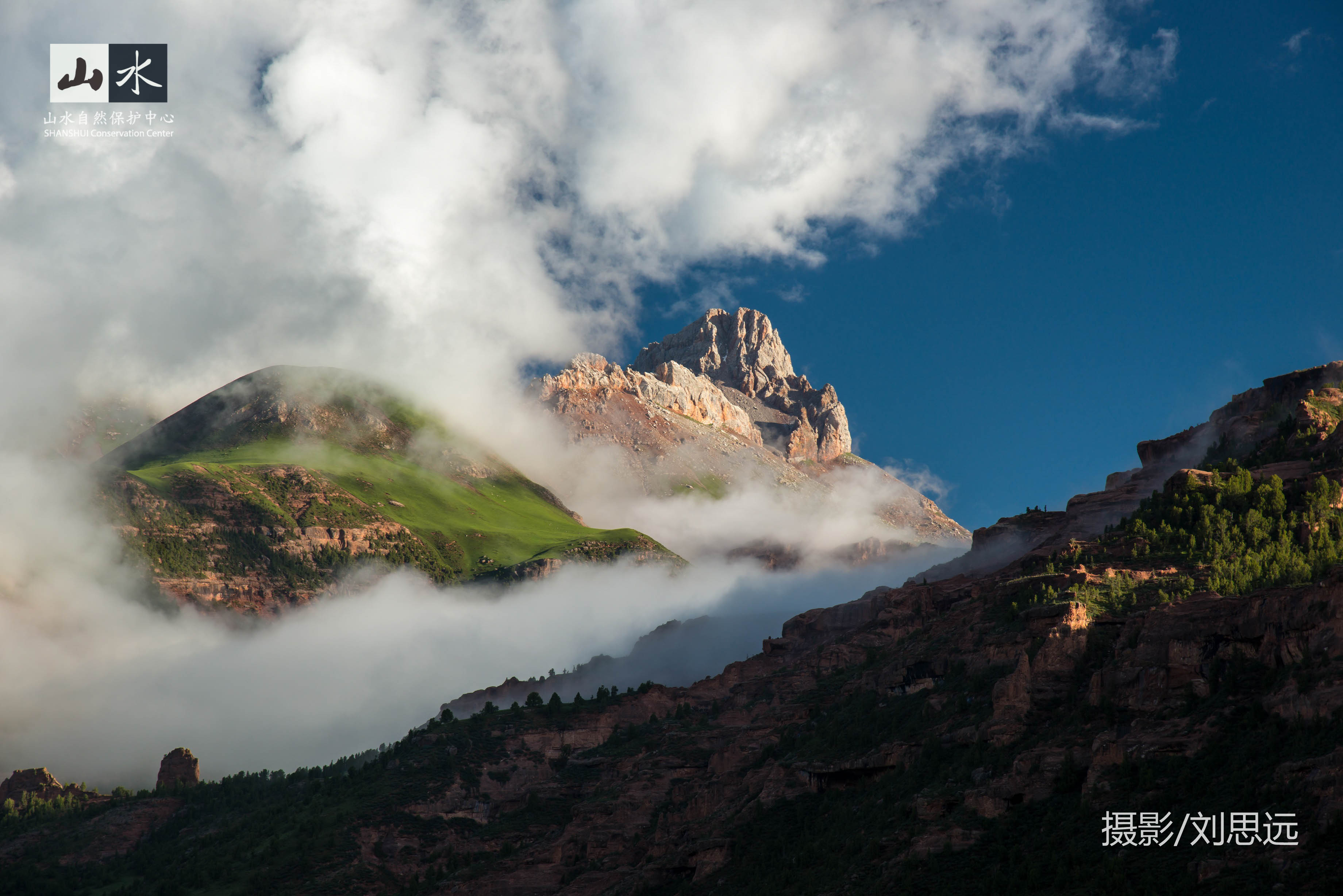 ---
昂赛社区 Angsai Community

昂赛乡总面积为 1682.85 平方千米,下辖年都村、热情村、苏绕村。截至 2020年末,全乡户籍人口共8000余人,主要为藏族居民,当地常用语言为藏语。当地人饲养牲畜以牦牛为主,收入的主要来源为冬虫夏草。
The total area of Angsai Township is 1,682.85 square kilometers, and it has jurisdiction over Niandu Village, Reqing Village, and Surao Village. As of the end of 2020, the township has a registered population of more than 8,000 people, mainly Tibetan ethnic minority. The local language is Tibetan, yak is the main kind of livestock and caterpillar fungus generates most income for local people.
由于种种原因,昂赛乡大部分牧民已经在往生活更为便利的杂多县和玉树州搬迁了,而留下来的人们则保留着传统的游牧生活,几乎每家每户都喂养着牦牛。捡牛粪,放牛,挤奶,制作酸奶,酥油,牧区的生活围绕着放牧而展开。 每年夏天5月-9月,牧民们都会举家搬至海拔更高的山上在帐篷里居住,让牛羊吃上新鲜的嫩草,等到9月中旬,再搬回山下的定居房屋中,这样等到冬天山顶都被雪覆盖时,牛羊可以吃低谷里保留下来的草。
Due to various reasons, most of the families in Angsai are moving to Zaduo County and Yushu Prefecture, where life is more convenient, while those who are staying live the traditional nomadic life and herd yaks. Picking up yak dung, herding yaks, milking, and making yogurt and ghee (yak butter), pastoral life revolves around livestock. Every summer,from May to September, the families move to live in tents on the higher mountains and let the yak and sheep eat fresh grass. In mid-September they will move back to their winter houses down the valley. This allows the livestock to eat remaining grass in the lower land when the mountain tops are covered with snow in winter.
昂赛乡内只有寥寥可数的几条道路,除了从国道到乡政府的路之外,其他都是土路或是碎石路。 山谷里并没有通水电,牧民们大多都使用太阳能,饮水就从附近的小溪或自家的井取水,一切还是保持着原生态的模样。
There are only a few roads in Angsai. Except for the road from the national road to the township government, the others are dirt roads or gravel roads. There is no centralized water supply or electrical grid in the valley. Most households use portable solar pannels to generate electricity. Drinking water is drawn from nearby creeks or their own wells. Everything remains quite pristine.
从2015年起,昂赛社区就开始加入到社区保护中来,从社区监测到自然观察到人兽冲突再到现在的自然体验,昂赛的人们俨然是这里生态环境保护不可或缺的力量。

Since 2015, the Angsai community has joined in community-based conservation. From community monitoring to nature watch festivals to Human-wildlife conflicts to the current nature watch project, the people of Angsai have became the indispensable force for the nature conservation here.
目前昂赛一共有91名监测员,负责放置和管理昂赛乡用于科研监测的红外相机;一户一岗制度,也让家家户户都有了巡护员,负责乡内的反盗猎巡山和清除垃圾等活动。
At present, infrared camera taps used for scientific research and monitoring in Angsai are operated and maintained by 91 community members; the One Ranger per Household system also allows every household to have national park rangers who are responsible for anti-poaching patrols and garbage cleaning in the township.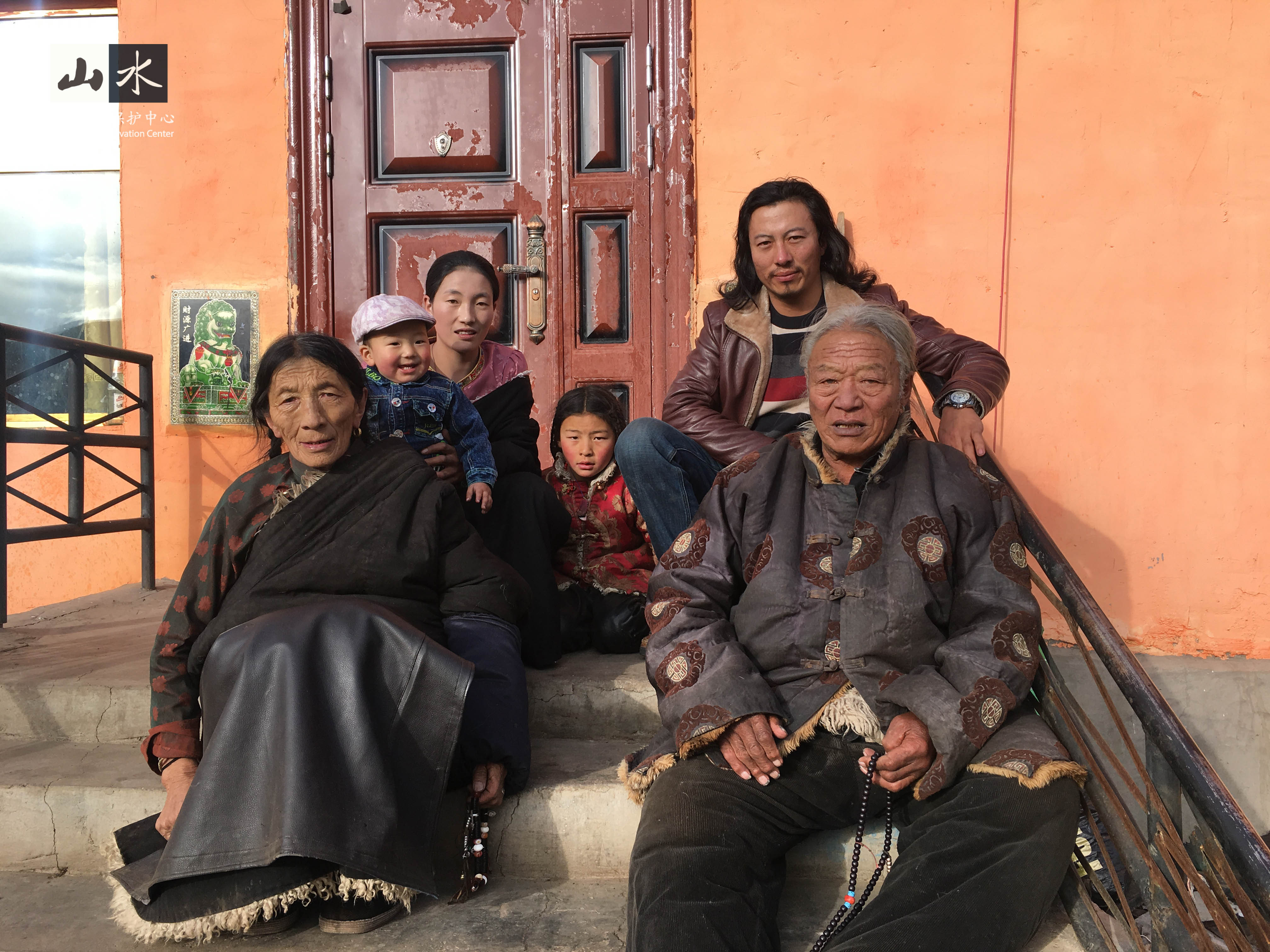 ---
山水自然保护中心 Shan Shui Conservation Center

山水自然保护中心成立于2007年,是一间致力于生物多样性保护的公益组织。山水自2009年起在三江源地区开展以社区为基础的保护工作,保护生态系统及当地旗舰物种如雪豹、荒漠猫、黑颈鹤等。从2015年起,山水和昂赛社区合作,尝试了多种保护活动,如人兽冲突基金、流浪狗管理、社区监测和大家现在所看到的自然体验。这些项目逐渐提升当地人对于保护的认识,也增加他们做保护的动力和信心。在自然体验中,山水自然保护中心作为技术支持,为社区提供包括培训、制度建立、宣传推广在内的帮助,陪伴社区成长。
Shan Shui Conservation Center is established in 2007 and is a Chinese NGO dedicated to biodiversity conservation. Since 2009, Shan Shui has carried out community-based conservation work in the Sanjiangyuan area to protect the ecosystem and local flagship species such as snow leopards, Chinese mountain cats, and black-necked cranes. Since 2015, Shanshui has cooperated with Angsai community to explore various conservation activities, such as the Human-wildlife Conflict fund, stray dog management, community monitoring, and the nature watch project which is demonstrated here on this website. These projects have gradually raised the awareness of local people about nature protection, and also increased their motivation and confidence in protection. In nature watch project, Shan Shui Conservation Center serves as technical support to provide the community with assistance including training, system establishment, publicity and promotion, accompanying the community to growing stronger.