尊敬的访客朋友们:
我们抱歉的通知, 因全国多地出现疫情,大猫谷自然体验活动即日起暂停开放,恢复时间待定。感谢您的理解与配合。
Dear Visitors:
We are sorry to annouce that, due to multiple COVID-19 cases showing in several provinces, all nature watch activities are temporarily stopped from today. Thanks for your understanding and cooperation.
自然环境 Environment

---
昂赛乡位于青海省玉树州藏族自治区杂多县,距离州府玉树市约4小时车程, 也是三江源国家公园澜沧江源园区的核心区。
Valley of the Cats, aka Angsai, locates in Zaduo County, Yushu Tibetan Autonomous Prefecture, Qinghai Province. It is 4 hours drive from Yushu city. This area is also whitin the core zone of Lancang River Section, Sanjiangyuan National Park.
这里是典型的高原气候,一年中的气温变化较小,而一天当中昼夜温差很大,日照丰富。昂赛平均海拔3800 米左右,最高海拔可超过4800米,出行时有1-2天的适应海拔过程时非常有利于您的旅行的。

Angsai has a typical plateau climate, with little temperature change throughout the year, and a large temperature difference between day and night, with abundant sunshine. The average altitude here is about 3800 meters, and the highest altitude can be over 4800 meters, so it will be very beneficial to spend 1-2 days to acclimate.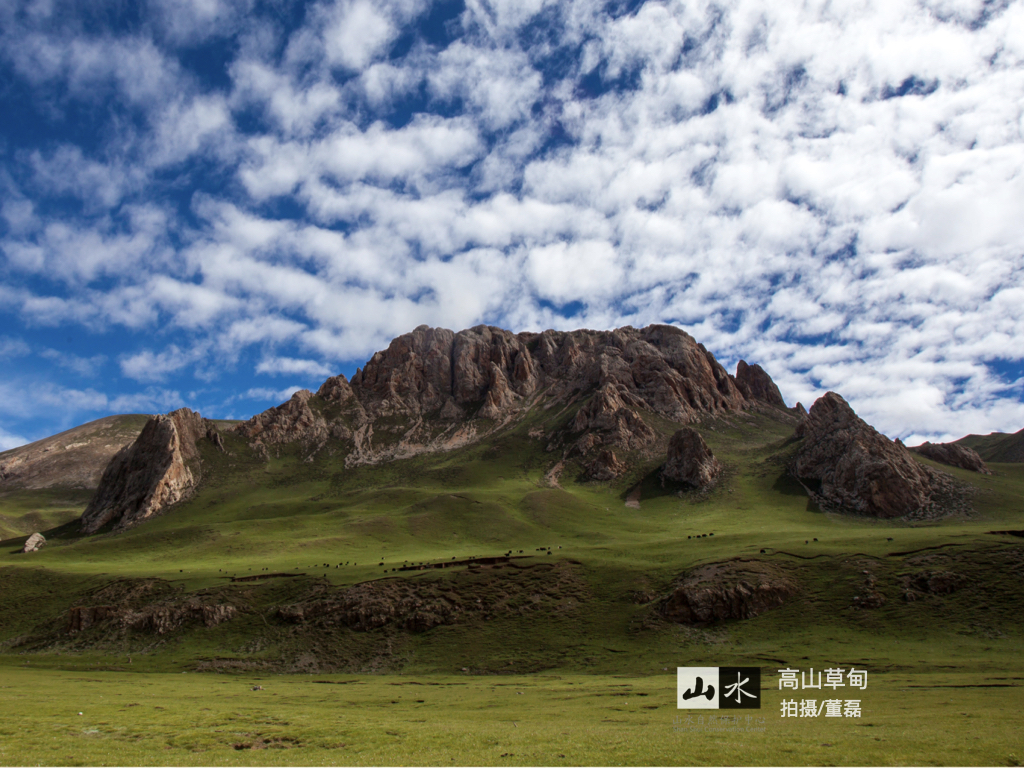 这样的海拔也孕育出了独一无二的生态环境,昂赛生境以高山圆柏为优势种的常绿针叶林为主,辅以部分高山草甸和石山,也有令人叹为观止的丹霞地貌。
Such an high altitute nurtures an unique ecological environment, with an evergreen coniferous forest dominated by alpine cypress, supplemented by some alpine meadows and rocky hills, and also with breathtaking Danxia landforms.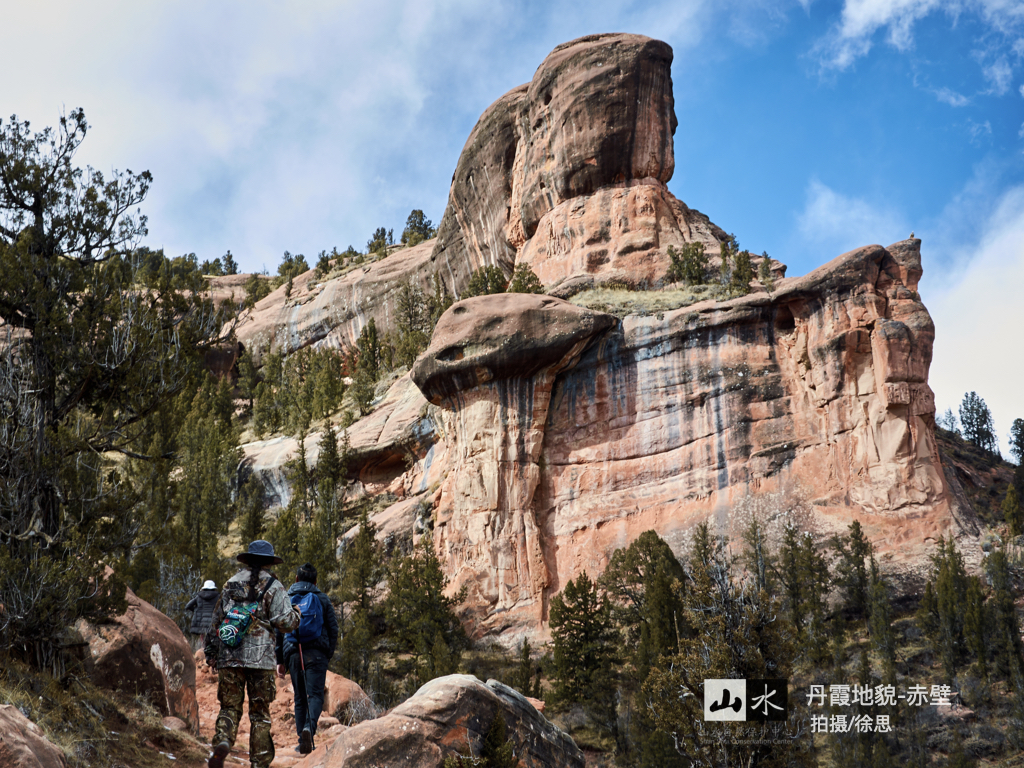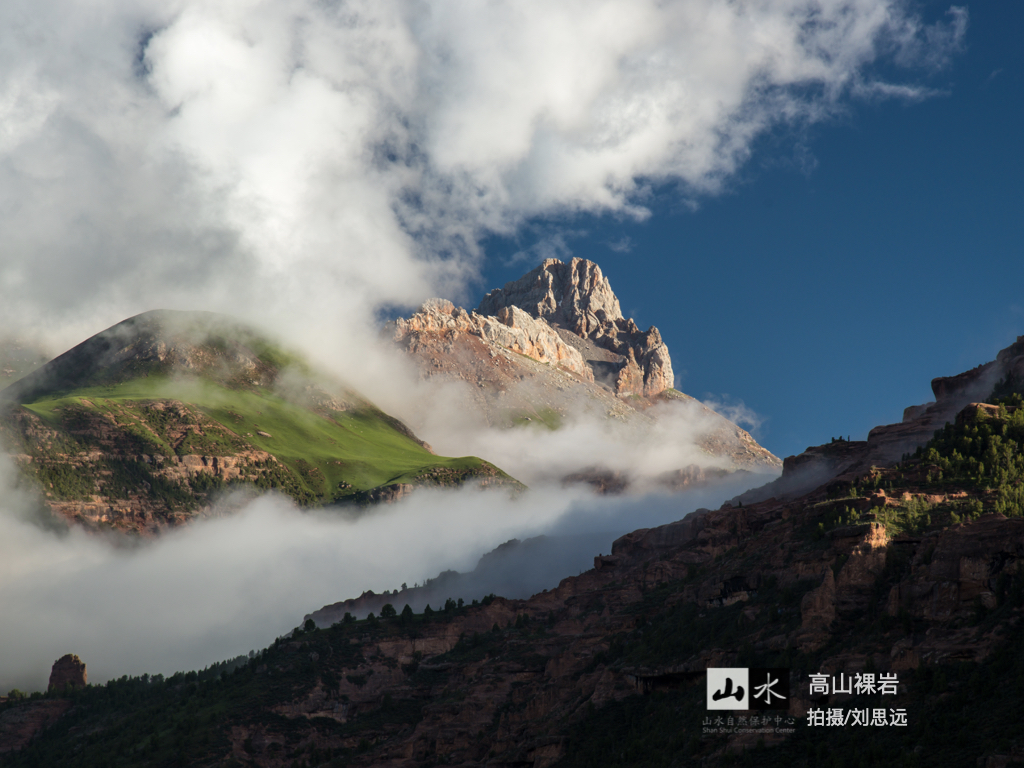 推荐活动 Activities in the Valley

---
行走于昂赛会是一生一次的体验,美丽的景色、多彩的文化以及随处可见的野生动物将会让这次世界屋脊的旅行十分难忘。以下是可以在昂赛进行的活动。
Visiting the Valley of the Cats is a once-in-a-lifetime experience. Stunning scenery, a colourful and fascinating culture and wonderful wildlife make any visit to the 'roof of the world' an unforgettable experience. These are some of the activities visitors can enjoy and any visit can be tailored according to how you want to spend your time.
1. 野生动物寻踪 Wildlife Tracing
时长:1-3天 Duration: one to three days
踏上山坡、峡谷和冰雪覆盖的山峰,来搜寻行踪隐秘的雪豹。跟随它最喜爱的猎物,岩羊和牦牛;
Venture onto the mountain slopes, side valleys and snow-capped mountains in search of the local wildlife, including the elusive Snow Leopard. Follow the favourite prey of the apex predators, Blue Sheep and Yak;
留意高山兀鹫聚集之处,那往往是杀戮后留下的犯罪现场;或远眺群山和天际线,搜索某个剪影……
look for gatherings of vultures that often indicate a crime scene, or scan the hill sides and skyline for any silhouette…

雪豹非常善于隐藏,很难被看到。
但是凭借耐心和坚持,你也许会有好运。在藏区传统中,看到雪豹意味着福气。
而且,不论你的目标是不是找寻这种神秘的大猫,这趟旅途会带你进入景色壮美、野生动植物丰富的地区。出没的动物包括岩羊、高山兀鹫和金雕。
The Snow Leopard is extremely well-camouflaged and difficult to spot but with patience and persistence, you may be lucky.
In Tibetan culture, spotting the Snow Leopard is a blessing.
Whether or not your quest is successful in finding the mysterious feline, it will take you to areas offering stunning views of the magnificent scenery and offer chances of sighting the other exceptional wildlife in the area, including the Blue Sheep, White-lipped Deer, White Eared-pheasant, Himalayan Vulture and Golden Eagle.
如果你不幸没有见到雪豹,请回想彼得·麦特森的《雪豹》。
And if you don't see one, just remember the words of Peter Matthiessen in his book named after this magnificent cat.
当被问及他与乔治·夏勒穿越喜马拉雅的传奇之旅途中,他可曾见到雪豹
When asked if he saw a Snow Leopard during his epic trek through the Himalayas with George Schaller,
他回答:"没有。但不也很棒吗?"
he answered,"No. Isn't that wonderful?"
2. 徒步 Trekking
线路A:古塔探秘 Trek A: To The Ancient Tower
时长:往返4-5小时 Duration:4-5hours;
海拔落差:3900-4150m Elevation:3900-4150m;
难度:较简单 Level:Easy
线路内容:石碑处出发——远观佛头山——巴艾贡色寺——古塔
Route:Stone momument —— Distant look to Buddha Mountain —— Temple —— Ancient Tower
吉日沟古塔是青海省重点文物保护单位,有约七百年历史。
The Jirigou Ancient Tower is a Cultural Relics Protection Unit of the Qinghai Province with a history of about 700 years.
原有三座,现存两座遗迹,一座较为完好。在徒步过程中,远山近峰相互呼应,澜沧江如缎带般游移其间,昂赛丹霞古朴的砖红色与四季常青的大果园柏红绿交织,可谓昂赛独有之美。
Among three original towers, two can still be found today, with one of them remains intact. On the way, you can enjoy a splendid view of the snow mountains, Danxia landscape covered with Tibetan junipers that are hundreds of years old, and the meandering Lancang river cutting through the Namsei valley.
线路B:佛头山 Trek B – Buddha Mountain
时长:往返3-4小时 Duration: 3-4 hours;
海拔落差:3900-4100m Elevation: 3900-4100m;
难度:中等 Level:Medium;
佛头山为昂赛地区有名的丹霞地貌,丛山与大河环绕的佛头愈发神圣。随着太阳光的角度变换,佛头山会显示出不同的样态。
徒步过程中请勿触摸、敲击佛头,以免损坏这一自然奇观。
Buddha Mountain is the landmark of Angsai. With the change of sunlight, the mountain shows different faces of a Buddha.
During the trip, please avoid touching the stone, which may cause damage.
线路C:双蛋山 Trek C – Egg Mountain
时长:往返1小时 Duration: 1 hour;
海拔落差:3900-3950m Elevation:3900-3950m;
难度:简单 Level:Easy;
双蛋山坐落在路边不远处,十分容易抵达。受到风力侵蚀,岩石形成了球状。从双蛋山可以远观对面的坐佛山。
Egg Mountain is close to the road with easy access. From Egg Mountain, you have a view of one of the most famous scared mountains of the area —— Naibon sacred mountain.
3. 牧区生活体验 A Day as a Yak Herder
这次旅程中,你将有机会体验牦牛牧民的生活,可以采用几种不同的交通方式来放牧。
在清晨,按照传统的方式,骑在马上或走路将牦牛带到草场。
当然,在放牧一会之后,你会需要休息一会,痛饮牦牛奶和酸奶。
休息过后,就有力气继续探索昂赛乡。下午,再尝试新型的放牧方式——现在多数家庭都骑摩托车放牧了!
On this excursion, you will live the life of a yak herder. You will experience herding through several means of transportation.
In the morning, after milking the yaks, take the traditional way, riding on horseback to take these animals to the grazing areas.
Of course, after herding a while, you will need a break with yak milk tea and yoghurt.
This will enable you to continue on horseback to explore the township of Angsai. Later in the afternoon, try the modern way.. most families ride motorbikes now!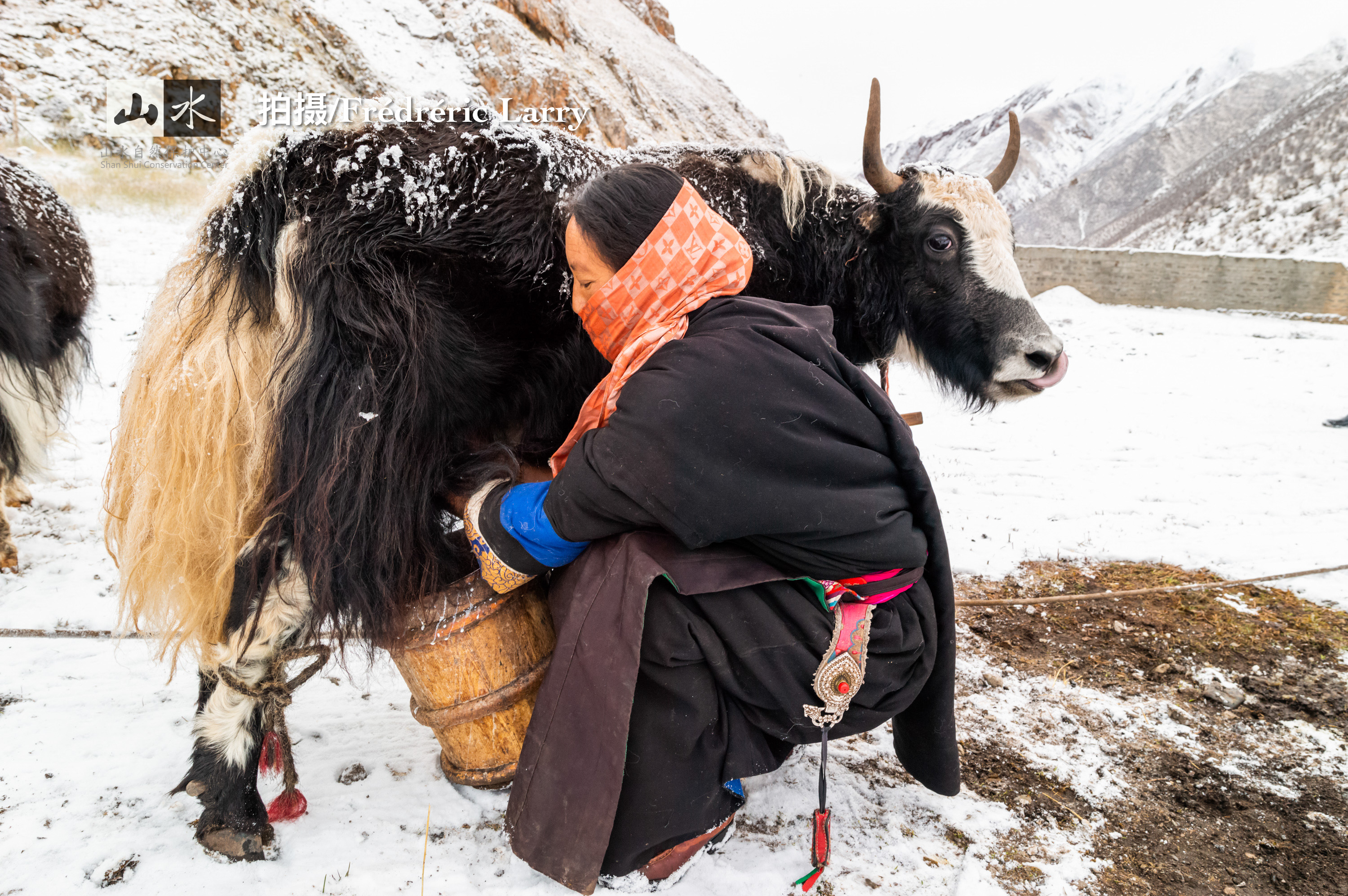 你将饱览该地区的奇景。不论是夏天被红、蓝、黄野花覆盖的草场,如同一条连绵不绝的七彩地毯;
抑或是冬日,银装素裹的群山,都是牦牛们每日抬头所见的美景。
You will be taken aback by the natural beauty yaks are able to enjoy every day in the region, either in summer when the grasslands are covered with red blue and yellow wildflowers – mile after mile of a kind of rainbow carpet
– or in winter, when the snow-hooded mountains are encased in a necklace of white.
4. 观星 Stargazing
白天,你将沉醉于三江源的自然奇景,而到了夜晚,这个地区将展现别样的美丽。
三江源的光污染很轻,因此是一个绝佳的观星地点。
在晴朗的夏日夜晚,当天空变得黑暗而纯净,你将能一探宇宙的奥妙,一览群星璀璨,银河、星云在天,还可能有流星划过天际。请关注日期以免错过流星雨。
While you will be stunned by the natural beauty of Sanjiangyuan during the daytime, you will be enchanted by night.
Due to the low-levels of light pollution, Sanjiangyuan is a wonderful stargazing location.
On clear summer nights, when the skies are the darkest and clearest, embark on a journey to explore the mysteries of the universe and enjoy the starry show of the Milky Way, star clusters, nebulae and meteors.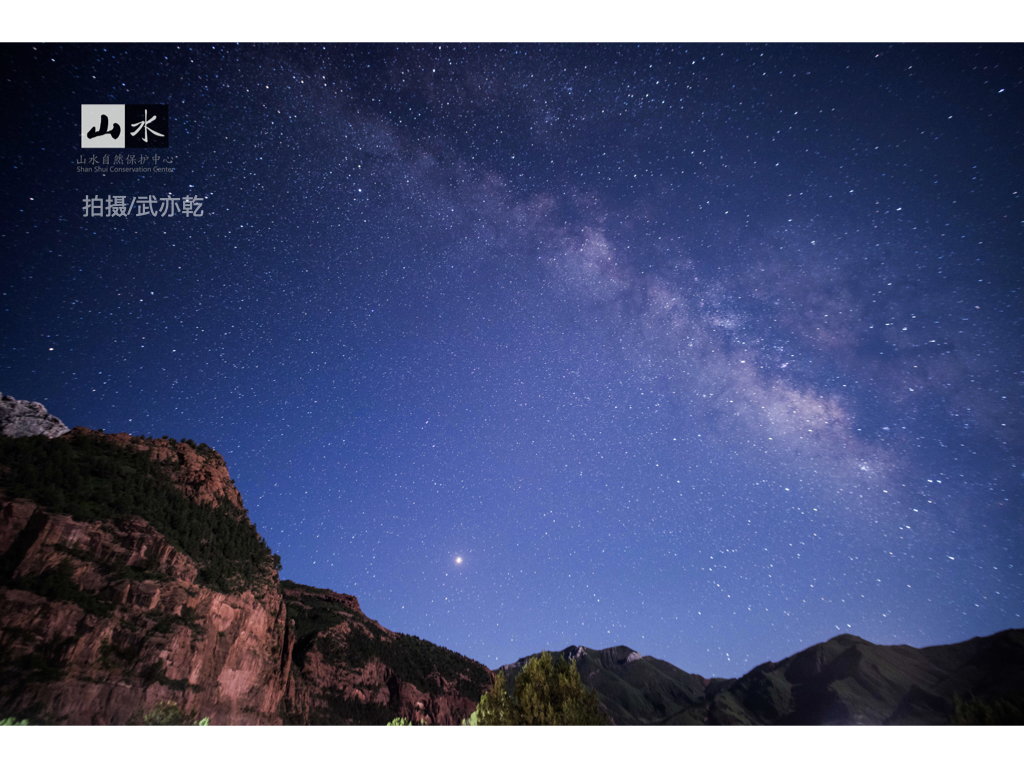 每年有两段最佳的流星雨观赏时期:八月中的英仙座流星雨,和十二月中的双子座流星雨。
那时,每小时将有120至160颗流星划过天空。一句藏族俗语说,见流星者将得神灵之智。
不妨准备好你的观星app或者书籍吧!
The best two meteor showers are without doubt: the Perseid (mid-August) and the Geminid (mid-December),
during which up to 120–160 meteors per hour can be observed.
According to a Tibetan saying, if one sees a meteor, they will receive God's intelligence.
To be best prepared, please download a stargazing APP before you arrive or purchase a guidebook!
5. 参观昂赛工作站 A look into Angsai Field Station
山水自然保护中心是在三江源工作的一家非政府组织。
Shan Shui Conservation Center is a major NGO in Sanjiangyuan.
从2009年开始,山水开展了一系列保护行动,并与社区紧密结合。他们的工作包括红外相机社区监测、反盗猎巡护,以及你所期待参加到的自然体验等。2017年,山水联合杂多县政府、北大在昂赛建立了工作站,这是三江源国家公园内第一座专注科学和保护的工作站,也是山水的社区工作者们常年居住的地方。
Since 2009, it has been carrying out a large set of conservation activities on the ground with the involvement of the local community. Their activities include installing cameras traps on the mountains to better monitor the wildlife, setting up anti-poaching patrols, or creating nature watch activities in the region. Angsai workstation was inaugurated in 2017 and is the first dedicated scientific research station in Sanjiangyuan. It serves as a major outpost for Shanshui conservationists whose actions are deeply rooted in the local community.
如果你想走进工作站一探究竟,欢迎提前与工作人员取得联络。
他们的研究课题、每日的工作挑战以及在牧民、政府和学界之间独特的桥梁角色或许能给你带来一起启发。同时,你也可以直接参与或支持保护。
Get a deeper understanding of the work of these pioneers by meeting them, learning about their research, their daily challenges, and their unique insights as bridges between the Tibetan herders, the local government and the scientific community. It is also a chance for you to contribute to the ongoing conservation efforts yourself. Contact us for details.